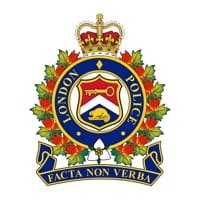 On April 29, 2016, members of the London Police Service attended the area of John Street and Richmond St, London, for a report of a shooting.   Upon arrival police located a male who had been shot; he was transported to hospital in critical condition where he was treated for the gunshot wound and survived. 
Investigation into the shooting led to charges against two males, William McDonald,  and Samater Ali.  They were each charged with one count of Aggravated Assault, one count of Discharging a Firearm with Intent to Wound/Endanger Life, and one count of Possess Prohibited/Restricted Firearm.  Their whereabouts were unknown at the time and warrants were issued for their arrest.  Ali was eventually located and arrested, however the whereabouts of McDonald remained unknown. 
On December 28, 2016, members of the London Police Service responded to a residence at 135 Connaught Avenue, London, in response to a report of an unresponsive male.  Upon arrival they located Emmanuel Awai, 26 years old, of London, deceased.  An autopsy determined the cause of death to be gunshot wound, and the London Police Service Major Crime Section entered into a homicide investigation.
On February 15, 2017, members of the London Police Service with the assistance of the Ontario Provincial Police Repeat Offender Parole Enforcement (ROPE) Squad located and arrested William Dwayne McDonald, 26 years old, of no fixed address, for the shooting on April 29, 2016, and the homicide of Emmanuel Awai.  In addition to the charges resulting from the shooting on April 29, 2016, he has been charged with one count of Second Degree Murder in relation to the shooting of Awai.  He will appear in court to answer to the charges.
Anyone with information in relation to either of these incidents is asked to call the London Police Service at (519) 661-5670 or Crime Stoppers at 1-800-222-TIPS (8477). Information can also be sent in on-line anonymously to www.londoncrimestoppers.com.